Fast and powerful printing plus reliable and excellent output quality come on a small footprint here. The standard HyPAS interface ensures the easy integration of customised optional software solutions to speed up user's workflows. And last not least does the optional Fiery® Controller offer various possibilities for optimised colour reproduction.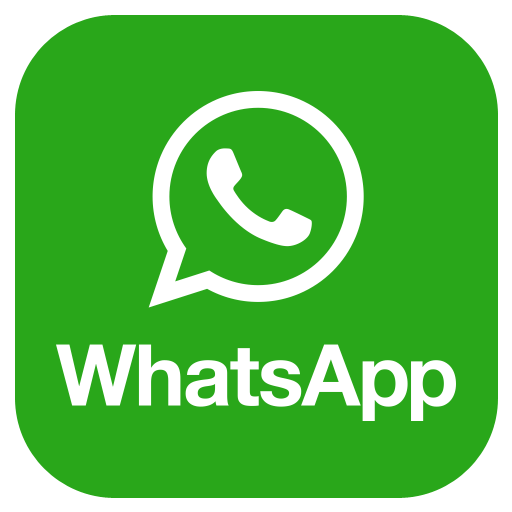 ---
The Triumph Adler 6006ci delivers vibrant high-impact color, along with the exceptional workflow efficiency your office environment needs to keep information moving. With an unrivaled feature-set, and professional finishing options, the Triumph Adler 6006ci handles the most demanding print, scan, and copy jobs with ease. Add to that Kyocera's award-winning ultra-reliability and unique longlife technology, and you have a powerful document solution that achieves superior performance and proven productivity across your enterprise.
General
Function
Copy, print, scan, optional: fax
Print technology
Laser colour and b/w
Original format
max A3 from platen glass
Copy speed
max 55 A4 pages/min and max 27 A3 pages/min in colour and max 60 A4 pages/min and max 30 A3 pages/min in b/w
1st page
Colour: 4.4/5.1 seconds*, b/w: 3.4/3.8 seconds*
Copy resolution
600 x 600 dpi
Paper feed
"2 x 500 sheet universal cassettes (magasin 1: A6R-A4, magasin 2: A6R-SRA3 [320 x 450 mm]),
Paper weights
Universal cassette 52-300 g/m², multi-bypass 52-300 g/m², duplex 64-256 g/m²
Paper output
500 sheet A4
System memory
4 GB RAM, 8 GB SSD/320 GB HDD**
Continuous copying
1-999 copies
Zoom
25 %-400 % in steps of 1 %
Functions
Adjustable colour touch screen (9 inch), duplex, 1,000 management codes, skip blank pages etc.
Dimensions / Weight
Dimensions
790 x 602 x 665 mm (H x W x D)
Environment
Mains voltage
220/240 V, 50/60 Hz
Power consumption
approx. 1,750 W max, approx. 960 W in operation, approx. 60 W in stand-by mode, approx. 1 W in sleep mode, TEC value: 3.14 KWh/week
Print system
Type
Integrated within the system
Print resolution
max 1,200 x 1,200 dpi
Processor
Freescale QorIQ T1024 (Dual Core) 1.2 GHz
Interfaces
USB 2.0, 10/100/1000BaseTX, USB host
Network protocols
TCP/IP, Net BEUI
Operating systems
Windows XP, Vista, Windows 7/8/8.1/10, Server 2003/2008 R2/2012 R2, Novell NetWare***, Linux, Mac ex OS 10.5
Emulations
PCL6 (5c, XL), KPDL 3 (PostScript 3 compatible), XPS, PDF, PRESCRIBE IIc
Functions
Colour Optimiser, USB direct printing, PDF/XPS direct printing, printing of e-mails, private printing, barcode printing
Scan system
Scan type
CCD colour and b/w
Scan speed
max 100 (simplex) or 180 (duplex) A4 originals/min in colour and b/w with DP-7110 (300 dpi)
Scan resolution
200 dpi, 300 dpi, 400 dpi, 600 dpi
Scan mode
Photo, text, photo/text, suitable for OCR
File types
TIFF, PDF, PDF/A, high compression PDF, encrypted PDF, JPEG, XPS, Open XPS
Interfaces
10/100/1000BaseTX
Operating systems
Windows XP, Vista, Windows 7/8/8.1/10, Server 2003/2008 R2/2012
Functions
Scan to SMB, scan to e-mail, scan to FTP, scan to USB, TWAIN scan, WIA scan, SMTP authentication, LDAP
Fax system
Transmission speed
3 seconds or less using JBIG
Compression method
JBIG, MMR, MR, MH
Fax resolution
Standard (200 x 100 dpi), fine (200 x 200 dpi), super fine (200 x 400 dpi), ultra fine (400 x 400 dpi), 600 x 600 dpi
Fax memory
12 MB (max 120 MB)
Abbreviated dial
2,000 numbers
One-touch dial
1,000 numbers
Operating systems
Windows XP, Vista, Windows 7/8/8.1/10, Server 2003/2008 R2/2012 R2
Functions
Network fax driver, automatic redialling, delayed transmission, max 2 fax kits for parallel transmission and reception
Options
Finisher
DF-7100 internal finisher (capacity: 500 sheet A4, stapling max 30 sheet A4), DF-7120 (capacity: 1,000 sheet A4, stapling max 50 sheet A4), DF-7110 (capacity: 4,000 sheet A4, stapling max 65 sheet A4), PH-7120 hole punch unit for DF-7100, PH-7C hole punch unit for DF-7120/7110, BF-730 brochure module for DF-7110 (max 16 sheet saddle stitching and folding A4/A3, tri-folding max 5 sheet A4), MT-730 (B) multi tray for DF-7110
Job separator
JS-7100: 100 sheet
Paper feed
PF-7100 (2 x 500 sheet universal cassettes [A5R-SRA3]), PF-7110 (2 x 1,500 sheet large capacity cassette [A4]), PF-7120 (3,000 sheet large capacity tray [A4], side deck)
Other options
Scan extension kit (A), Data security kit (E), Internet fax kit (A), Card authentication kit (B), Keyboard holder 10, Banner guide 10, UG-33 ThinPrint® kit, UG-34 Emulation option kit, IB-50 Gigabit Ethernet card, IB-51 WLAN card, IB-35 WLAN card, DT-730 (B) Document tray, NK-7100 Numeric Keyboard (10 keys), cabinet no. 76, Fiery® Controller (Printing System 15)
---
---
---