Triumph Adler P-4536i MFP
P-4536i MFP – that's quality black on white! Apart from its high print speeds of up to 45 A4 pages/min, this multitasking professional offers an extremely user-friendly operation, an extensive range of ancillaries as well as top productivity. In other words: it incorporates everything that features high on a user's wishlist. Via its large colour touch display you have direct access to numerous practical functions and optional apps and software solutions for the digitization of your documents.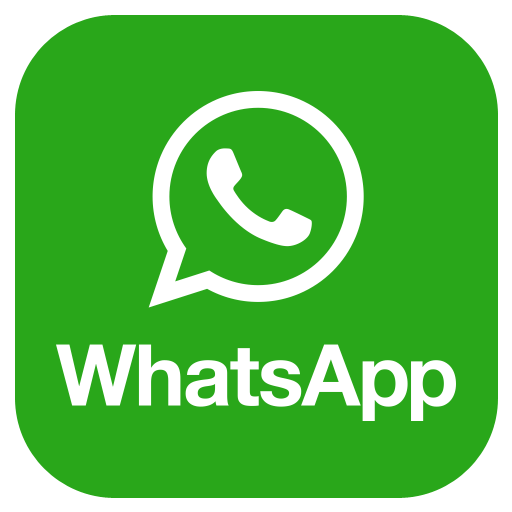 ---
The Triumph Adler P-4536i MFP, a black and white A4 (up to 8.5" x 14") MFP, combines impressive performance, at speeds up to 47 ppm, with advanced features, all in a compact footprint. This Print, Copy, Color Scan and Fax solution is designed for ease-of-use with a 7" color touch screen tablet-like interface (TSI), and includes business driving features such as, exceptional print quality, up to Fine 1200 dpi and high paper capacity, up to 2,600 sheets. And, with the capability to run HyPAS Business Applications, solutions designed to fit your unique workflows and On-The-Go secure mobile Print/Scan needs, the Triumph Adler P-4536i MFP is a powerhouse ready to propel your business to the next level.
General
Function
Copy, print, scan, fax
Print technology
Laser b/w
Original format
max A4 from platen glass
Original feeder
75 sheet document processor with automatic reverse function, A6R-A4, 50-120 g/m² (standard)
Copy speed
max 45 A4 pages/min, duplex: max 22,5 A4 pages/min
1st page
5,9/7 seconds (print/copy)*
Copy resolution
600 x 600 dpi
Paper feed
1 x 500 sheet universal cassette (A5R-A4, min 140 x 148 mm, max 216 x 356 mm), 100 sheet multi-bypass (A6R-A4 [min 70 x 148 mm, max 216 x 356 mm]), banner length: max 915 mm
Paper weights
Universal cassette 60-120 g/m², multi-bypass 60-220 g/m², duplex 60-120 g/m²
Paper output
250 sheet A4 (face-down)
System memory
1 GB RAM (max 3 GB RAM), 32 GB/128 GB SSD**
Continuous copying
1-999 copies
Zoom
25 %-400 % in steps of 1 %
Functions
Colour touch screen (7 inch), duplex, job reservation, favourites (programs), ID card copy, scan once - copy many, continuous scan, skip blank pages, N-up, quiet mode (half speed mode), 100 management codes
Dimensions / Weight
Dimensions
575 x 475 x 476 mm (H x W x D)
Environment
Mains voltage
220/240 V, 50 Hz
Power consumption
approx. 1,276 W max, approx. 630 W in operation, approx. 50 W in stand-by mode, approx. 0.5 W in sleep mode, TEC value: 2.4 KWh/week
Noise level
approx. 52 dB(A) in operation, approx. 26.2 dB(A) in stand-by mode (ISO 7779/9296)
Print system
Type
Integrated within the system
Print resolution
1,200 x 1,200 dpi
Processor
ARM Cortex-A9, 1.2 GHz
Interfaces
USB 2.0, 10/100/1000BaseTX, USB host
Network protocols
TCP/IP, Net BEUI
Operating systems
Windows 7/8/8.1/10, Server 2008 R2/2012 R2/2016, Novell NetWare**, Linux, Mac ex OS 10.5
Emulations
PCL6 (PCL 5e/c, XL), KPDL 3 (PostScript 3 compatible), PRESCRIBE IIe, Line Printer, IBM Proprinter, Epson LQ-850, XPS, Open XPS, PDF 1.7
Functions
USB direct printing, printing of e-mails, proof & hold, private printing, barcode printing, WSD/internet printing; Mobile Print/Apple AirPrint**, Google Cloud Print, Wi-Fi**
Scan system
Scan type
CCD colour and b/w
Scan speed
b/w: max 60/26 A4 originals/min (simplex/duplex) with 300 dpi, colour: max 40/17 A4 originals/min (simplex/duplex) with 300 dpi
Scan resolution
200 dpi, 300 dpi, 400 dpi, 600 dpi
Scan mode
Photo, text, photo/text, optimised for OCR
File types
TIFF, JPEG, PDF, PDF/A, PDF/A-1a, PDF/A-1b, PDF/A-2a, PDF/A-2b, PDF/A-2u, high compression PDF, encrypted PDF, XPS, Open XPS, MS Office/text-searchable PDF**
Interfaces
10/100/1000BaseTX, USB 2.0
Operating systems
Windows 7/8/8.1, Server 2008 R2/2012 R2/2016
Functions
Scan to SMB, Scan to e-mail, Scan to FTP, Scan to USB, TWAIN scan, WIA scan, SMTP authentication, LDAP
Fax system
Type
Integrated within the system
Transmission speed
3 seconds or less using JBIG
Compression method
JBIG, MMR, MR, MH
Fax resolution
Standard (200 x 100 dpi), fine (200 x 200 dpi), super fine (200 x 400 dpi), ultra fine (400 x 400 dpi)
Fax memory
8 MB (3.5 MB image memory)
Abbreviated dial
200 numbers
One-touch dial
100 numbers
Operating systems
Windows 7/8/8.1, Server 2008 R2/2012 R2/2016
Functions
Network fax driver, automatic redialling, delayed transmission
Options
Paper feed
max 4 x PF-3110 (500 sheet universal cassettes [A5R-A4, 60-120 g/m²])
Other options
Data Security Kit (E), Scan Extension Kit (A)***, Card Authentication Kit (B), Card Reader Holder (10), UG-33 ThinPrint® Kit, IB-50 Gigabit Ethernet card, IB-36 or IB-51 WLAN card, HD-6 SSD (32 GB), HD-7 SSD (128 GB), cabinet no. 79 (high), cabinet no. 80 (low)
---
---
---