The highly innovative technology and top print quality of this colour multifunctional complies with modern user requirements. Its large colour touch panel is very intuitive to use, and its flexible paper handling combined with a variety of finishing options ensure professional document results at the push of a button.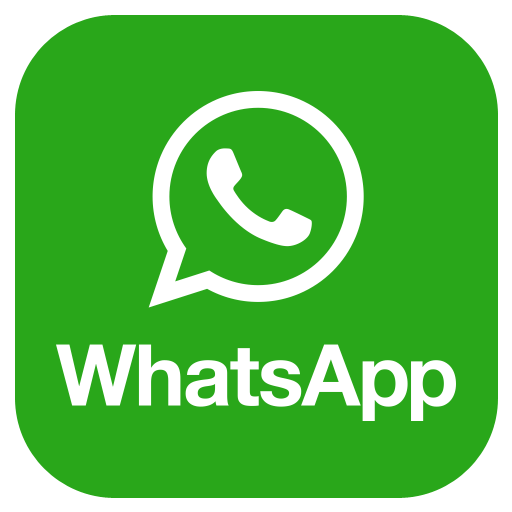 ---
Vibrant color and black and white imaging, advanced technology integration and outstanding ergonomics set the Triumph Adler 3206ci apart. Ready to tackle the most demanding print, scan, and copy jobs, this expertly-engineered MFP boasts impressive throughput speeds, flexible document handling and scalable configurations. Built on an award-winning platform, the powerful Triumph Adler 3206ci enables workgroups to maximize efficiency, minimize costly outsourcing, and improve company-wide productivity and profitability.
General
Function
Copy, print, scan, optional: fax
Print technology
Laser colour and b/w
Original format
max A3 from platen glass
Copy speed
max 32 A4 pages/min and max 16 A3 pages/min in colour and b/w
1st page
Colour: 7.0/7.7 seconds*, b/w: 5.3/5.9 seconds*
Copy resolution
600 x 600 dpi
Paper feed
2 x 500 sheet universal cassettes (cassette 1: A6R-A4, cassette 2: A6R-SRA3 [320 x 450 mm]), 150 sheet multi-bypass (A6R-SRA3, Banner [305 x 1,219 mm]), SRA3 and banner only for printing
Paper weights
Universal cassette 52-300 g/m², multi-bypass 52-300 g/m², duplex 64-256 g/m²
Paper output
500 sheet A4
System memory
4 GB RAM, 32 GB SSD/optional: 320 GB HDD**
Continuous copying
1-999 copies
Zoom
25 %-400 % in steps of 1 %
Functions
Adjustable colour touch screen (9 inch), duplex, 1,000 management codes, skip blank pages etc.
Dimensions / Weight
Dimensions
790 x 602 x 665 mm (H x W x D)
Environment
Mains voltage
220/240 V, 50/60 Hz
Power consumption
approx. 1,750 W max, approx. 600 W in operation, approx. 40 W in stand-by mode, approx. 0.9 W in sleep mode, TEC value: 1.538 KWh/week
Print system
Type
Integrated within the system
Print resolution
600 x 600 dpi, max 1,200 x 1,200 dpi
Processor
Freescale QorIQ T1024 (Dual Core) 1.0 GHz
Interfaces
USB 2.0, 10/100/1000BaseTX, USB host
Network protocols
TCP/IP, Net BEUI
Operating systems
Windows XP, Vista, Windows 7/8/8.1/10, Server 2003/2008 R2/2012 R2, Novell NetWare***, Linux, Mac ex OS 10.5
Emulations
PCL6 (5c, XL), KPDL 3 (PostScript 3 compatible), XPS, PDF, PRESCRIBE IIc
Functions
Colour Optimiser, USB direct printing, PDF/XPS direct printing, printing of e-mails, private printing, barcode printing, Mobile Print (Android/iOS)/Apple AirPrint, Google Cloud Print
Scan system
Scan type
CCD colour and b/w
Scan speed
max 80 (simplex) or 160 (duplex) A4 originals/min in colour and b/w with DP-7110 (300 dpi)
Scan resolution
200 dpi, 300 dpi, 400 dpi, 600 dpi
Scan mode
Photo, text, photo/text, suitable for OCR
File types
TIFF, PDF, PDF/A, high compression PDF, encrypted PDF, JPEG, XPS, Open XPS
Interfaces
10/100/1000BaseTX
Operating systems
Windows XP, Vista, Windows 7/8/8.1/10, Server 2003/2008 R2/2012
Functions
Scan to SMB, scan to e-mail, scan to FTP, scan to USB, TWAIN scan, WIA scan, SMTP authentication, LDAP
Fax system
Transmission speed
3 seconds or less using JBIG
Compression method
JBIG, MMR, MR, MH
Fax resolution
Standard (200 x 100 dpi), fine (200 x 200 dpi), super fine (200 x 400 dpi), ultra fine (400 x 400 dpi), 600 x 600 dpi
Abbreviated dial
2,000 numbers
One-touch dial
1,000 numbers
Operating systems
Windows XP, Vista, Windows 7/8/8.1/10, Server 2003/2008 R2/2012 R2
Functions
Network fax driver, automatic redialling, delayed transmission, max 2 fax kits for parallel transmission and reception
Options
Finisher
DF-7100 internal finisher (capacity: 500 sheet A4, stapling max 50 sheet A4), DF-7120 (capacity: 1,000 sheet A4, stapling max 50 sheet A4), DF-7110 (capacity: 4,000 sheet A4, stapling max 65 sheet A4), PH-7120 hole punch unit for DF-7100, PH-7C hole punch unit for DF-7120/7110, BF-730 brochure module for DF-7110 (max 16 sheet saddle stitching and folding A4/A3, tri-folding max 5 sheet A4), MT-730 (B) multi tray for DF-7110
Job separator
JS-7100: 100 sheet
Paper feed
PF-7100 (2 x 500 sheet universal cassettes [A5R-SRA3]), PF-7110 (2 x 1,500 sheet large capacity cassette [A4]), PF-7120 (3,000 sheet large capacity tray [A4], side deck)
Other options
Scan extension kit (A), Data security kit (E), Internet fax kit (A), Card authentication kit (B), Keyboard holder 10, Banner guide 10, UG-33 ThinPrint® kit, UG-34 Emulation option kit, IB-50 Gigabit Ethernet card, IB-51 WLAN card, IB-35 WLAN card, DT-730 (B) Document tray, NK-7100 Numeric Keyboard (10 keys), cabinet no. 76, Fiery® Controller (Printing System 15), HD-12 (320 GB HDD**)
---
---
---